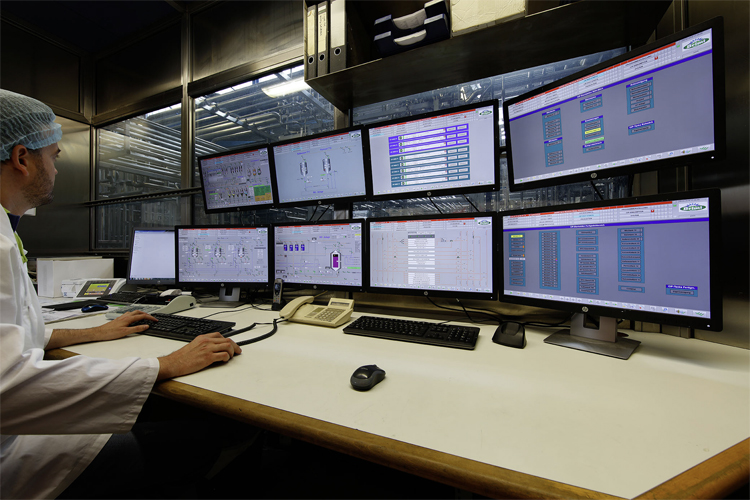 Mozzarella producer updates production with end-to-end Siemens control technology
Vahrn/Bolzano, Italy. The Brimi Milchhof Brixen milk processing plant (Brimi) is among Italy's three top mozzarella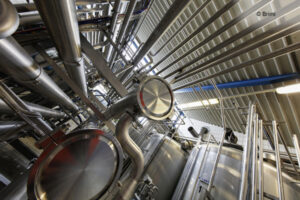 manufacturers, producing up to 2,550 kilograms of popular Brimi mozzarella every hour. In a bid to make its operations fit for the future, Brimi has recently invested in a comprehensive retrofit designed to enable efficient process analysis, optimization, traceability and, if required, also expansion. At the heart of the new solution is a process control system from Siemens. Successfully installed on the fly, the integrated control technology enables visualization of the entire production with convenient user interfaces, and simplifies troubleshooting.
As well as its famous Brimi mozzarella, the milk processor also produces a range of additional cream cheese products, fresh milk, cream, butter and drinking yoghurt. The manufacture of all these products is subject to strict regulations imposed by the Ministry of Health. All processes have to be seamlessly documented and traceable.
One requirement is that any faulty batch has to be detected and reported to the market within just four hours. Quality is checked by over 70,000 microbiological and around 260,000 chemical analyses a year, and the results have to be stored for a minimum of two years. As this placed a heavy burden on the existing automation system, Brimi took the decision to modernize its process control technology using a Simatic PCS 7 V8.2 control system from Siemens.
Reliable automation using standard modules
Long-term Siemens partner Pavis Engineering GmbH based in Ravensburg was in charge of implementing the retrofit. The new solution encompasses one Engineering Station (ES), two redundantly configured Operator Stations (OS) and ten operator clients distributed around the plant. A Simatic S7-410 controller takes care of central automation. Integrated in the visualization system are three distributed Simatic S7-400 head controllers for the production plant, the cheese dairy and cheese vats, and a dozen controllers for smaller ancillary operations.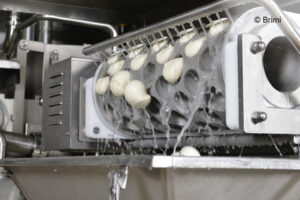 The visualization system was created by replicating familiar user interfaces to provide a more userfriendly, convenient operator experience. Brimi uses the Advanced Process Library (APL) as its programming standard. The PCS 7 standard library supplies prepared building blocks for the implementation of individual automation tasks, simplifying the engineering process. Seamless traceability of the entire production is enabled by the Simatic PCS 7 Process Historian. This archiving and reporting system enables the longterm archiving of process data such as temperatures, alarms and charge data from the Simatic Batch software in real time, without adding to the engineering workload.
All-round satisfaction
– We took the right step with the right partner when we decided to retrofit our process control technology to Simatic PCS 7 Version 8.2, concludes Brimi's Project Manager Markus Stecher. – Our production is now firmly back on a standardized foundation. We've managed to overcome our innovation bottleneck and are now back in a position to optimize and expand our operations.