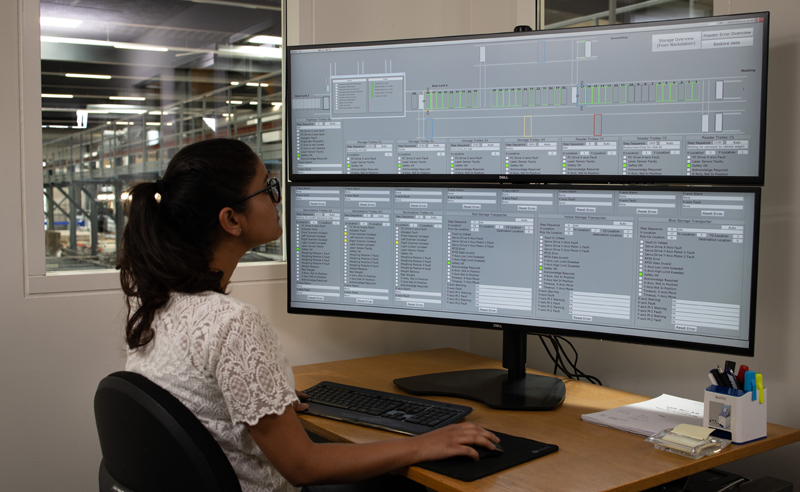 Improved efficiency with seamless engineering solution from Siemens
Holstebro, Denmark. Vald-Birn is an iron and metal processing company that employs around 600 people at its site in Denmark. To improve production efficiency, Vald-Birn wanted to standardize the monitoring and processing of paint jobs in a uniform solution. The company decided to use engineering and automation technology from Siemens. This has enabled them to drastically reduce response times in the event of faults and time spent on troubleshooting, to simplify engineering and to increase servicing efficiency.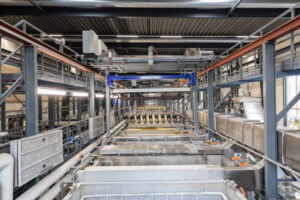 The heterogeneous automation system used previously at Vald-Birn required a great deal of maintenance from a variety of suppliers. In addition, it was impossible to integrate the batch records and servicing systems into Scada (Supervisory Control and Data System). The new solution from Siemens is a one-stop shop that makes handling considerably easier.
Easy to use, reliable solution
The Siemens TIA (Totally Integrated Automation) Portal engineering framework combines with Simatic Scada system WinCC to provide a complete solution, which supports easy engineering. The first clear results for Vald-Birn came just a few days after implementation of the system. Using Simatic Notifier (an intelligent solution for quick notification in the event of an error) and WinCC WebUX, a Scada solution for mobile terminals, company technicians are now able to react immediately to faults and errors. They are notified by smartwatch and can access plants remotely. Thanks to the industry-neutral WinCC add-on PM-Maint maintenance management system with integrated servicing functions and direct access to all documents, the effort involved in servicing and troubleshooting can be reduced considerably.