High-quality residential construction requires expertise that stems from long-term experience and a healthy respect for tradition. Meeting the increased demends of construction and housing require modern working methods, from design to manufacturing, and an increasing number of homes are being manufactured in factory conditions. This is the case for Puukoti Group, who manufacture prefabricated residences safe from the variable conditions at a construction site.
Puukoti's story began 20 years ago, when the company's founders were still building houses with traditional methods in the Oulu region. The appeals to a larger market, alongside the use of modern manufacturing methods, began in earnest just over five years ago, when production of panels and modules began at their factory in Järvenpää. The result has been a wave of high-quality Puukoti apartments and townhouses to meet the growing housing needs in the Helsinki metropolitan area.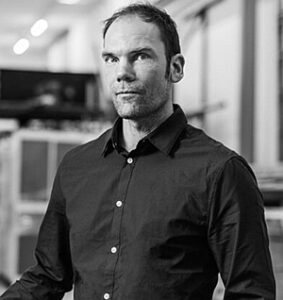 – Our background is in traditional construction, and we've added modern production methods to our skillset as the company has grown and expanded, says Puukoti's Technical Director Antti Lääkkö.
Energy efficiency requirements also demand modern choices. Puukoti has long had a desire to be a frontrunner in environmental issues, and the heating at its sites is primarily geothermal.
Building prefab sidesteps construction risks
Puukoti's product consists of panels and modules like washrooms, kitchens, and bathrooms. The floor and walls are transported together, and the roof is installed at the worksite. This keeps the dry chain secure, because the insulation and frame aren't left to the mercy of the rain.
In Antti's view, the future of residential construction is in industrial production, which significantly reduces the risks and costs of worksite construction.
– Production, quality control, material management and logistics are all easier to manage under factory conditions, says Antti Lääkkö.
In construction, profitability for all parties is decided in the design phase. Puukoti has grown rapidly, and their improved efficiency is reflected in their profitability. The company's turnover of 15 million euros last year was about one and a half times the previous year's result. In 2019 the company completed about 65 residences, and last year that number grew to 100.
Building Information Model-based design in its element
An architect designs the homes using Puukoti's own concept models. Puukoti's small and medium-sized framed residences are excellent for Building Information Model (BIM)-based design. The frame is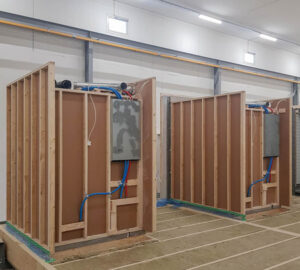 modeled with Vertex BD, and the resulting model is used to produce panel drawings and cut lists for production.
– We've expanded our production several times, and we're constantly optimizing it to speed up lead times.
BIM modeling streamlines the prefabricated design phase and minimizes production errors, meeting the needs of growing businesses whose design schedules continue to tighten.
Antti Lääkkö has been using Vertex BD for 20 years, and his extensive user experience covers both in architectural and structural design. At Puukoti, two designers specialize in structural modeling.
– Vertex BD is made for module builders like us. Our long-term cooperation has also made us certain that the product and technical support work all the time, says Lääkkö.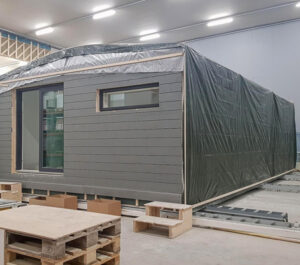 The future of residential construction is in industrial production, which significantly reduces the risks and costs of worksite construction.