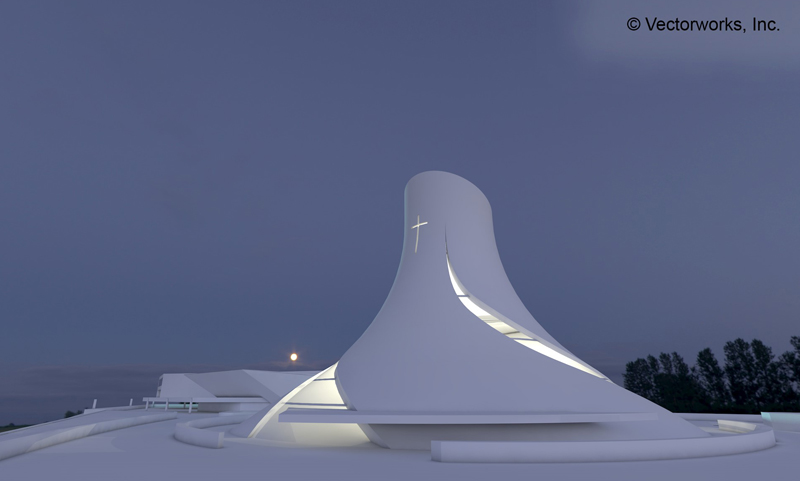 Software manufacturer uses Siemens solution as solid foundation for modeling function
Columbia/Maryland, USA. Vectorworks, Inc. is an award-winning provider of design software for architects, landscape architects and the entertainment industry with a global presence. An important customer requirement of software solutions is easy and robust 3D modeling functionality. Vectorworks uses components from the Siemens PLM Software portfolio.
With Siemens solutions, customers can achieve precise modeling, for example protrusions or similar. More importantly, designers can spend more time on the actual design process without having to worry about detailed questions of error accuracy.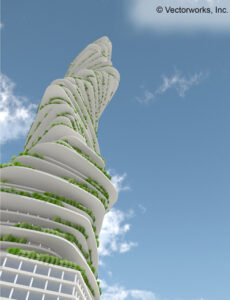 When architects are drawing up a building, for example, some design ideas can be difficult to represent or implement in 2D. To provide the best service for customers, Vectorworks needed to also offer simple but comprehensive 3D modeling functionality in its software solutions. The company turned to proven products to achieve this.
– We believe the best way to build a strong modeling platform is to leverage the investment the manufacturing industry has made in software development, says Dr. Biplab Sarkar, CEO at Vectorworks.
– That is why we decided to build Vectorworks on the mature modeling software engine, Parasolid, from Siemens Digital Industries Software.
Parasolid software as a reliable foundation
Other factors in favor of choosing Parasolid were the excellent reputation of the Siemens solution and the easy integration of Parasolid into Vectorworks modules.
– The transition was achieved smoothly, thanks to excellent technology and support from Siemens, recalls Vectorworks CEO Sean Flaherty. As he notes, Parasolid is the engine for all Vectorworks programs. With the Parasolid foundation, customers can handle larger and more complex models. The Siemens solution also brings functionality for managing data and facilitates the reliable, seamless exchange of data through all phases of a project.
More time spent actually designing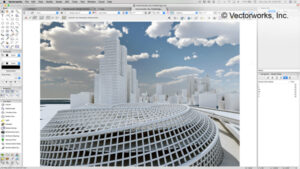 For Steve Johnson, Vice President of Product Development, one of the greatest benefits of Parasolid is the interactivity of the software when working with 3D models. Designers who work with the software can now actually concentrate on their design and creative tasks. In the past, they often had to deal with time-consuming issues such as verifying the accuracy and completeness of the models.