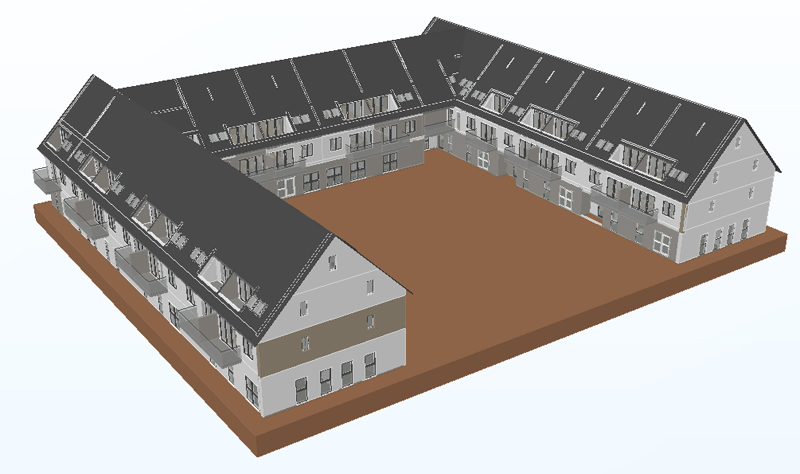 On a large area of farmland between Åkarp and Arlöv in Skåne county near Malmö, an exciting new residential development is underway named Kronetorp. The project will be delivered over approximately 15 years by developers Kronetorp Park AB. On completion, it will contain around 7,000 residential and rental apartments, as well as service houses, offices, bathhouses, and schools. This will provide the feel of small, suburban town living, with proximity to the big city.
The original manor house and surrounding farm buildings date back from 1792 and will be renovated to preserve their original architecture and charm. This will eventually become the center for Kronetorp's residents, with cafes, restaurants and small shops. Focus is on the environment and long-term sustainability, making use of modern renewable energy technology.
Site-Based Precast Concrete Production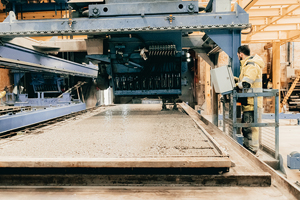 The developers have not only invested in the land itself, but also a small, site-based precast factory. This allows them to manufacture and control their own supply of precast concrete elements for the project.
On a visit to the site, we met Johan Birkegård, Factory manager at KP Betong AB. He emphasized the advantages of having a factory on-site; including savings on transport costs, control of delivery schedules, flexibility and ease of feedback. These are all of course in addition to the environmental benefits. Now they are able to produce around 14 concrete elements in the factory every day.
Implementing a BIM Workflow
StruSoft and its sister company, StruEngineers, has so far been involved in four projects, and a fifth that is currently in the planning phase.
StruEngineers produces and supplies manufacturing drawings with reinforcement specifications, machine files, assembly drawings and reports. These drawings are then used in IMPACT for production and project planning.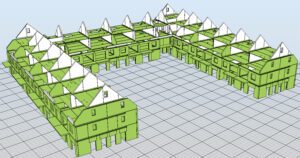 The entire schedule works through a 3D model, allowing a complete BIM workflow in the cloud. This means accurate control over production planning and eventual transport to the construction site.
– You can see the building in the model and follow along with all the way to plan the casting and assembly arrangement, Johan says. Every detail is important, such as how elements should be loaded to maximize transport efficiency, and how they should be produced to match the transportation times and erection schedule on-site.
– I like IMPACT because it is very user-friendly, Johan says, having not worked with this type of software before. He received comprehensive training on-site by StruSoft's Fredrik Arheden, product owner for IMPACT, managing to solve tasks and become familiar with the work in just a week.
Keep Track of Changes in Real-Time
While the production work is progressing, project revisions and updates can be carried out simultaneously by StruEngineers. If something changes in the drawings, in the database or in the model, this is carried through immediately to the transport and production planning tools.
Therefore, everyone involved can follow the process in real-time via a continually updated model and BIM process. Johan confirms the advantages of this to planning and efficiency; "IMPACT helps us to plan our casting tables effectively by using as much of the table surface as possible during each cast. We can always see what is being produced via the model, and this helps us to avoid errors and duplication."
Johan also showed us a model for a preschool, exporting files out to the factory computer for the production phase. The preschool, due for completion in November 2019, is the 4th building constructed so far using IMPACT and assisted by the precast know-how of StruEngineers.
We are proud to help make this impressive, environmentally focused and sustainable project reality!
Photo: Jakob Ebbinger