Siemens Digital Industries Software and Stoneridge, Inc. together announce Stoneridge's adoption of the Siemens Xcelerator portfolio of software and services to support development of its next generation of technologies for the automotive, commercial vehicle and off-highway industries.
Stoneridge has utilized Siemen's tools since 2021 and is now expanding its use to include Siemens' Xcelerator portfolio. The company will utilize Siemens Xcelerator tools in all new programs, across eight global locations, beginning with the third-generation design of its award-winning MirrorEye Camera Monitor System (CMS) and its latest tractor-to-trailer connectivity solution.
– Siemens' comprehensive end-to-end solution will support Stoneridge as we design and develop the highest quality technology while increasing productivity, improving change management and fostering greater collaboration, said Troy Cooprider, Vice President, Global Technology, Stoneridge, Inc.
– It's great to see another automotive industry innovator selecting Siemens Xcelerator for the engineering of their next-generation products and choosing us as a trusted partner, said Nand Kochar, Vice President, Automotive and Transportation Industry, Siemens Digital Industries Software. We look forward to working with Stoneridge as it innovates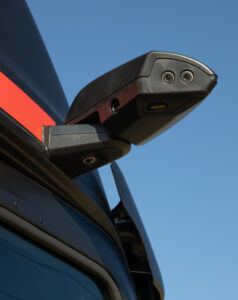 solutions for the mobility industries to improve safety and efficiency.
– The end-to-end use of Siemens' suite of Siemens Xcelerator tools in our product development process will improve Stoneridge's ability to exceed current and future functional safety and cybersecurity requirements and ensure compliance for our OEM customers, said Eric Wines, Chief Engineer, Advanced Product Development, Stoneridge, Inc.
Stoneridge's expansion will include several solutions from the Siemens Xcelerator portfolio, including Siemens' NX software for mechanical product design and engineering development, Teamcenter software for Product Lifecycle Management, Teamcenter System Modeling Workbench for systems engineering and the Polarion portfolio for requirements management.