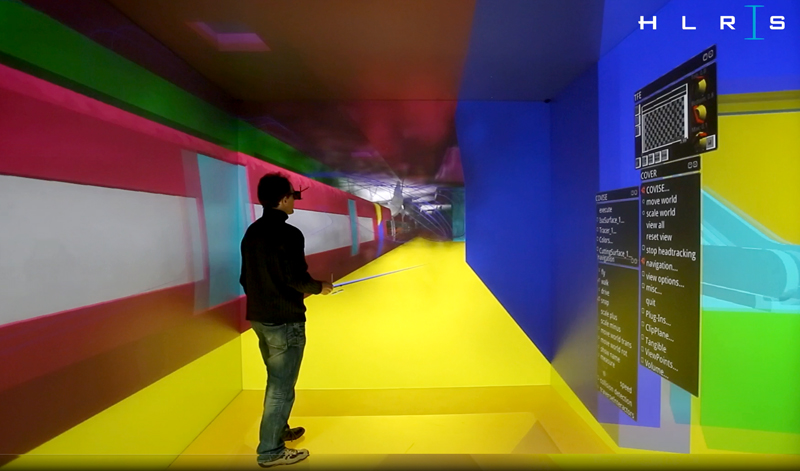 Simulation software from Siemens ensures optimal air circulation even in the event of fire
Zurich/Bern, Switzerland; Heidenheim, Germany. HBI Haerter Beratende Ingenieure (HBI) is a leading global company of consulting engineers for tunnel ventilation. In order to ensure optimal air circulation and to help people reach emergency exits should the tunnel fill with smoke, HBI relies on modern solutions for tunnel design.
An important component of these solutions is the Star-CCM+ simulation tool from the Simcenter portfolio of Siemens PLM Software. HBI uses this tool to create realistic simulations of the tunnel, which even support 3D tours of the construction using VR glasses. Flow fields, temperature development and smoke concentration can be mapped easily in the software in addition to the speed at which the air moves due to the traffic flow. Data exchange with Teamcenter is also supported without problems.
Tunnels are being used increasingly often – in the mountains, to provide sound insulation on highways or to ease congestion in densely populated cities. To ensure that fresh air is supplied reliably during traffic jams or in the event of fire, optimal air circulation must be considered during the tunnel design phase. However, it goes without saying that this design cannot be tested using prototypes. The experts at HBI therefore rely on comprehensive, complex and realistic simulations of the entire flow field using Simcenter Star-CCM+ in order to calculate air flow. This software is a complete multi-physical solution for the simulation of products and designs under real conditions.
Simulation creation and data transfer made easy
– The entire flow field is illustrated using a corresponding number of simply connected volumetric flow elements, explains Erwin Schnell, Expert in Fire and Smoke Simulation at HBI.
– Speeds and other scalar parameters such as temperature or smoke concentration are calculated for each individual element. Thanks to the integrated Design Manager, users can create entire design families and check them automatically. In addition, Star-CCM+ can be connected with Teamcenter, which means that files created in Teamcenter can be imported and exported.
Work made easy using 3D
When VR (Virtual Reality) glasses are used alongside the software, users can move through the realistic simulation just like they would in the real world, for example to check possible escape options in the event of fire.
– Users can release massless particles in order to visualize the flow field and smoke or temperature layers on the platform, Schnell explains.
– They can proceed to the nearest exits and check that escape routes are smoke free, all without any risk. The same applies, for example, for fire experts, who need to analyze the weaknesses in locations that in reality are difficult or even impossible to access. They too can use the simulation to perform their work in a virtual environment. In the future, it may even be possible for officials and insurance companies to issue construction approvals based on simulations and 3D tours of the building.