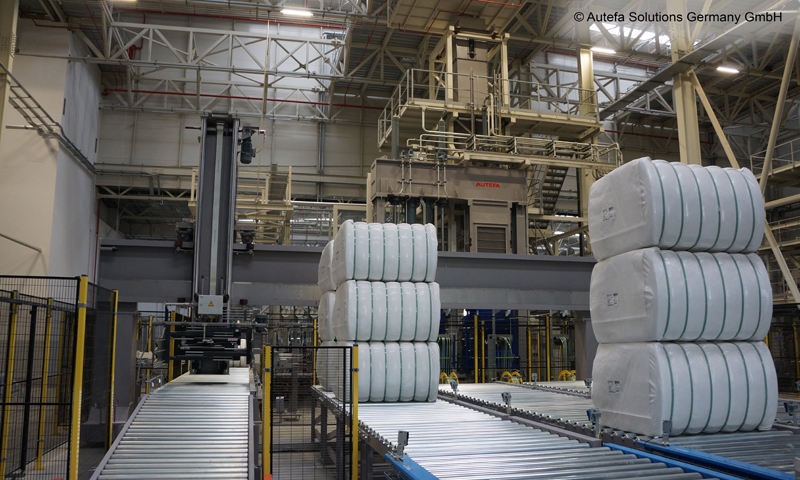 Simulation and digital twin make product and process development easier
Friedberg, Germany. Autefa Solutions Germany GmbH (Autefa) is a wellknown manufacturer of textile fiber baling presses and automation technology for the beverage industry. In order to reduce product and process development times, the company uses end-to-end technology from Siemens – including the digital twin, which will in future be used to develop and test baling presses in the virtual world before they are commissioned in the real world. This can ideally lead to time savings of up to 50 percent. As a result of this close cooperation, Autefa was able to launch the world's fastest baling press with automatic packaging.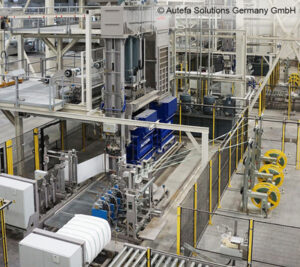 There are many challenges when designing a baling press. For example, 16 axes have been simulated and possible collisions in the model could be detected at an early stage. In addition, logic errors in the PLC (programmable logic controller) program must be detected and removed.
Seamless simulation simplifies training
The Siemens solution including digital twin is based on the NX Mechatronic Concept Designer. This software package for mechatronic design was used to create a kinematic model (motion model). The simulation is implemented as a software-in-the-loop solution using Simit simulation software for the behavior model and the associated Simatic PLCSim controller including safety functions. Training for users and employees can therefore be provided on the virtual model, replacing previous training for HMI (Human Machine Interface) users during operation on the real machine. Software- in-the-loop (SiL) means that the solution is hardware-independent.
Faster, more secure and more cost-effective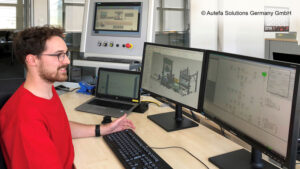 Thanks to training on the virtual model, the precise simulation of axes in a complex system and the combination of simulation software and real hardware such as the HMI, commissioning is faster and more secure, which means that costs are reduced considerably.