Performance bike manufacturer uses Solid Edge to streamline prototyping and reduce development time
Siemens Digital Industries Software solutions help Rurok produce parts that are 50 percent stiffer and 20 percent lighter
Performance bikes inspired by the mountains of the Philippines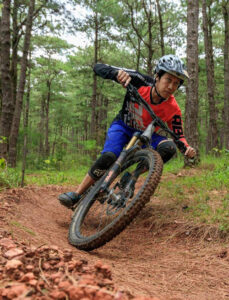 Rurok Industries was formed to produce performance mountain bikes because the founders were not satisfied with the bikes that they were using. Rurok embarked on a journey to improve mountain bikes based on their experiences riding in the Philippines. The driving force behind the formation of the company was a key conviction: Bikes should move forward, progress and get better, just as the rider does, says P.J. Tolentino, the founder and head engineer at Rurok Industries.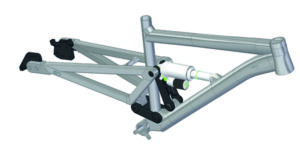 The performance bike industry is a highly competitive market and Rurok wanted to distinguish itself from the competition through innovation, leveraging rider experi­ence and feedback and using cutting-edge technology and tools. – We believe that a local Filipino company can be globally competitive through innovation, Tolentino says.
Developing high-end, precision-engineered products is challenging, especially for inno­vative new products. Innovative bike design requires a comprehensive testing and prototyping process. Tolentino outlines some of the challenges the company faced when starting out. – We had to thoroughly test our designs before we went into production. We were always working on uncharted waters and 99 percent of the time our early prototypes didn't work very well. Creating physical prototypes is very costly and time-consuming.
Frustrated with traditional parametric modeling software and its limitations, Rurok decided to adopt Siemens Solid Edge software for computer-aided design (CAD).
– When we were using a purely parametric modeling software, shaping parts meant a lot of punching in numbers, Tolentino explains. Often times, the shape that we had in our head does not look like the final design, mostly because we were constrained to design in fixed shapes and numbers. Synchronous technology of Solid Edge was a more expressive way to shape and design our parts. Instead of drawing shapes and punching numbers, we now sketch out shapes with a digital pen and the synchronous technology sculpts the shape. We push, pull and bend the design instead of punching in numbers.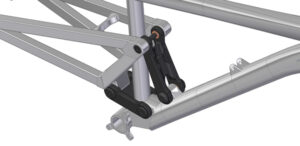 The design workflow is much more stream­lined and now Rurok can transform design ideas into manufacturable parts with ease. Using Solid Edge, Rurok has been able to streamline its prototyping process, greatly reducing engineering costs and vastly improving its success rate for the prototyp­ing of parts. The development time for parts has been reduced by 20 percent. Because Rurok is a small start-up business, any cost savings are vital, and the new technology has enabled Rurok to grow and expand its product offerings and to reallo­cate resources to other aspects of the business