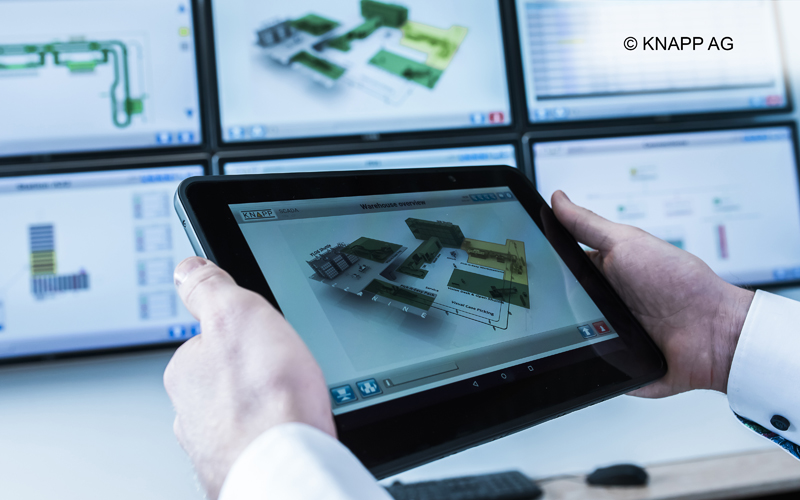 Intralogistics specialist automates planning process with Siemens software solution
Hart bei Graz, Austria. Knapp AG supplies complete intralogistics solutions, automated storage systems, and matching software solutions across the globe. For the highest possible degree of accuracy, efficiency, and consistency of their warehouse logistics projects, the business relies on Siemens software for lifecycle engineering and plant management.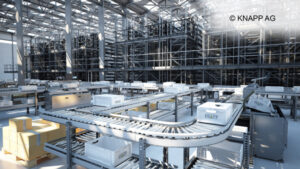 The solution offers Knapp more than just an opportunity for its own comprehensive developments. The system also allows the company to automate around 80 percent of engineering tasks which would otherwise be completed manually and could therefore be more error-prone. This saves time and improves the engineering quality.
Modern distribution centers are precision plants which deploy softwarecontrolled transportation systems to provide a reliable flow of goods – 24/7. When Knapp introduced the new Streamline carton conveyor technology, it set off on a completely new path as far as its planning system was concerned and for the first time chose the Comos lifecycle engineering and plant management software from Siemens.
This step was necessary as the previous solution for producing electrical planning, a combination of software and Microsoft Excel, had reached its limits.
– By using Streamline, we have established AS-Interface as the standard for communicating with sensors and actuators. It would not have been possible to cope with the associated proliferation of I/O points alone with our previous procedures which have been in place for years, remembers Dietmar Arnold, Engineering Systems Team Leader at Knapp.
– Each modification in engineering meant that wehad to manually alter the same values in ten to fifteen tables at completely different locations. The quantity of additional I/O point means that would have become unmanageable and labor-intensive.The decision to work with Comos was therefore made quickly. "Object orientation, comprehensive development options, data consistency, and automation of tasks were and are the decisive benefits of Comos, summarizes Arnold.
Extensive engineering automation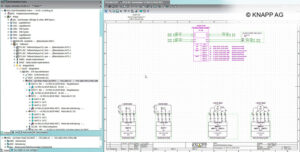 Planning always follows the same pattern: – Depending on the discipline, there are different principle tools. It all starts with our CAD system for mechanical planning. EDM (Knapp's own central Engineering Data Management, ed.) collects and manages this data and passes it to Comos, the principle system for electrical planning, says Ulrich Lanz, Head of Engineering Systems and Master Data, explaining the process. The mechanical components are then automatically entered in a scaled layout by Comos. The electrical part of the engineering is also produced here. Once the electrical planning is complete, Comos automatically generates all the circuit diagrams and other documents which are subsequently required for operating and monitoring the logistics solution.
The production of these documents in Comos takes just a few minutes – a task which previously took weeks. Overall, by using Comos, Knapp is able to automate approximately 80 percent of the engineering tasks which would otherwise have to be completed manually with the associated risk of errors.
Comos excels with many benefits
– As far as the engineering at Knapp is concerned, we have created a system landscape in which the mechanical and electrical components are stored and cross-referenced on a joint database. Comos has a central role to play here and helps us to achieve significant increases in the degree of automation in the engineering environment. The usability and performance are essential for us, particularly for multi-site tasks, summarizes Jörg Bergmann, Director Engineering & Manufacturing.
All pictures © KNAPP AG