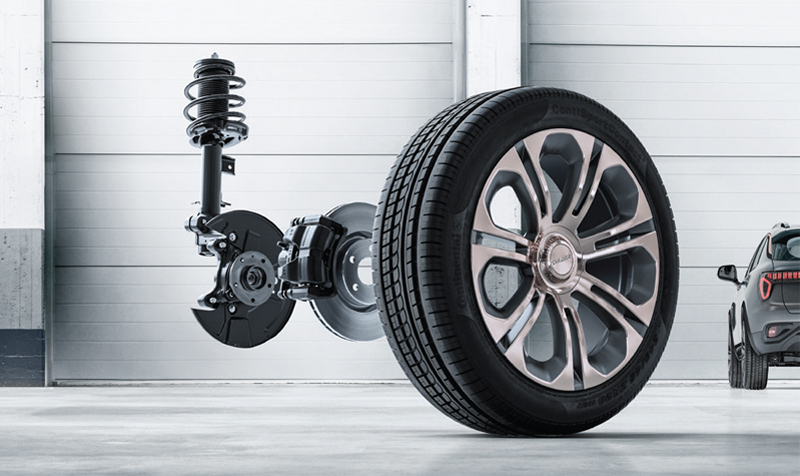 Siemens Digital Industries Software solution helps CEVT rapidly adapt system to meet business needs
Exploiting commonality across product variants
CEVT (China Euro Vehicle Technology AB) is an innovation center for the Geely Group. It is focused on finding better ways to design and build products by leveraging modular development, pushing the boundaries of virtual engineering and designing and developing all-new automobiles that meet customer requirements in fast-evolving global markets. CEVT, which is a subsidiary of Zhejiang Geely Holding Group, a Chinese multinational automotive manufacturing company, has been using product lifecycle management (PLM) specialist Siemens Digital Industries Software's Teamcenter software since its founding in 2013.
CEVT, which is located in Gothenburg, Sweden, has continued to adopt additional Teamcenter capabilities for the configuration management of its rapidly expanding platform and product portfolio in support of multiple Geely Holding Group's companies and brands.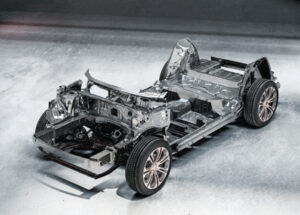 CEVT started its digital product definition journey by using Teamcenter to manage product and system information in a tightly integrated way. For the next step in their journey, CEVT has expanded to further leverage Teamcenter to efficiently manage complexity and variability across multiple car platforms.
For any complex product, it's critical to be able to plan and manage the introduction and availability of features, and use this knowledge to plan and account for product and other content that gets developed as part of the product definition process.
– It is important to validate product structure and data as early as possible, and it enables our departments to work in parallel, says Erik Gräns, vice president of PLM Development at CEVT. Ultimately, BOM data is the main driver in configuration within Geely.
A key element of managing complexity is to understand and capitalize on the commonality across product variants to be able to efficiently manage a full range of products and to maximize re-use.
Accounting for variability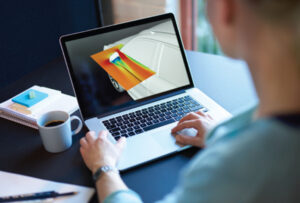 At the heart of CEVT's initiative to maximize re-use and efficiently manage product complexity is Teamcenter Product Configurator, a variability management solution that enables the company to carefully plan, manage and account for variability from ideation to production.
– A configurator tool is like bread and butter for the automotive industry, says Gräns, referring to the necessity of the tool.
– Everyone is able to get their job done; no one needs to be thinking about another tool for managing configuration data.
CEVT wanted an out-of-the-box (OOTB) solution because it would provide new capabilities, superior flexibility and no client customization at a low cost of maintenance.
– We had a solid vision of what we wanted to accomplish, says Gräns. We needed to develop a solution that would serve as a global foundation for us without reinventing the wheel.
CEVT uses Teamcenter Product Configurator to manage product features, compatibility and impact analysis across the product lifecycle. In April, 2017 CEVT became the first sizeable Siemens Digital Industries Software deployment to execute an upgrade from the previous generation of Teamcenter Product Configurator.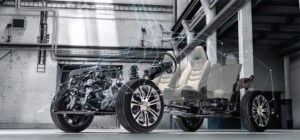 CEVT has developed a new platform over the last three years while growing substantially, an impressive accomplishment, and has gone from no Teamcenter users to about 2,000. In fact, its Teamcenter environment has been defined as the master model for the entire Geely Holding Group, and was deployed in January 2018 as a single site in China to serve the global organization.
Selling cars in a new way
Teamcenter Product Configurator is helping them achieve that goal: In 2017, Geely Holding Group sold 1.923 million vehicles, a 35.9 percent year-over-year increase. The first car built was the Lynk & Co 01, which was derived from configurations using the new state-of-the-industry Teamcenter Product Configurator, and rolled off the production line in August 2017. As of February 2018, 10,000-to- 15,000 automobiles produced by Geely companies using Teamcenter Product Configurator were rolling on the streets of China.
Geely wants to be able to sell cars in a new way. The goal is to enable a customer to visually configure a car online and let them know what is possible, what it will cost and when it can be delivered.
– We want to make sure we are able to effectively sell what we are producing – valid configurations that use the variability backbone definition, says Gräns.
Providing a single source of data
The most important aspect of Teamcenter Product Configurator to CEVT was the capability to provide one source of product configuration information that would be used to guide and validate the product development lifecycle.
– We needed a single source of truth for data across R&D, engineering, product planning and sales, and to be able to validate it throughout the product lifecycle, says Gräns. We needed everyone to be able to see the same information at the same time. Teamcenter has enabled us to do that.
– To be a global player you need to find a way to keep this information thread consistent, says Gräns. We don't want islands of information. It is typical for OEMs to have multiple systems, but that wouldn't work for us. We also experienced seamless improvement in product documentation all the way through.
Ultimately, the company's vision is to define a full digital twin across the entire product lifecycle, including product, production, service and sales.
Taking a parts-driven approach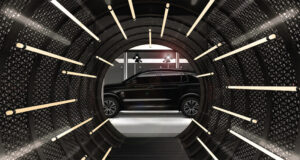 CEVT is now working from a parts-driven perspective. They start with parts early in the process, separate parts from designs and align them, which is why it's so important to start with verification and validation of bill-of-materials (BOM) data early on, including parts and product configuration on the platform and vehicle levels.
– Very early in the product definition process, the focus is on CAD, says Gräns. As the product definition matures and you begin to shift your focus to being parts driven, there is often a disconnect in the product variability definition that needs to get resolved if you are working across multiple systems.
– It is cumbersome to transfer data from one system to another. Normally you get a decrease in quality and are forced to redefine a lot of information when you shift to a part focus, but we never did since we keep both parts and design in the same core Teamcenter system and align them.
By taking this tightly integrated PLM approach to product and process configuration, variability impacts are clearly understood and accounted for at all stages of product development. Accurate visuals are available to any user on demand for any product configuration (or even for a range of product configurations at one time).
CEVT engineers are able to clearly understand the impact of new and evolving product features on their requirements, product definitions and manufacturing processes. Using Teamcenter Product Configurator quickly brings the relevant features and impacted product solutions to the user's attention and makes a previously tedious and error-prone process straightforward and accurate.
CEVT plans to further leverage the Teamcenter Product Configurator to formally manage variability and product definition that is even more tightly tied to its platform-centric approach. By leveraging re-usable product architecture breakdowns, CEVT will be able to plan and manage the product definition with maximum modularity and re-use across platforms.