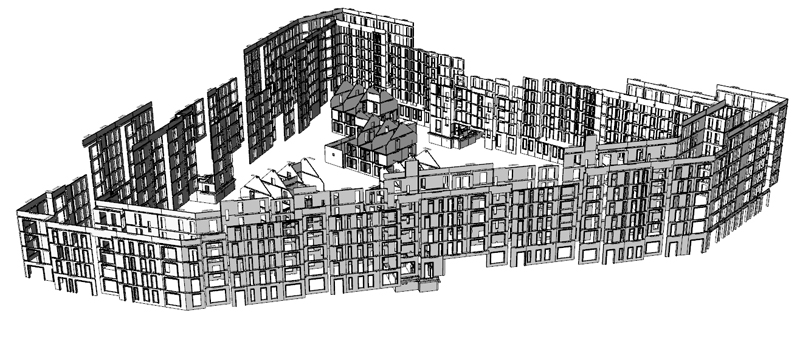 Located in the northern part of rural Jutland in Denmark, we find Thisted-Fjerritslev Cementvarefabrik´s (TCT) main precast factory. The factory delivers a long range of different precast products such as sandwich wall panels, solid wall panels, columns, beams, slabs and more.
3D modelling system Creating as-built precast items.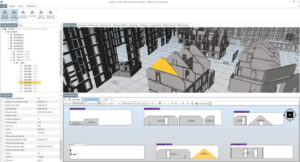 In 2015, the workers at TCT had a few issues they wanted to address in their drafting system. TCT were using a traditional CAD system for all their element drawings. While this gave good flexibility, a few things were not optimal. Workers at TCT were finding themselves spending a lot of time manually drawing element views, placing cast in items, calculating placing of lifters, and counting reinforcement bars. These manual processes also made it difficult to manage the elements in projects, in the worst-case scenario ending in increased costs, and loss of critical time due to mistakes in the design.
Looking at newer software solutions, as a beginning point, TCT wanted to move away from this traditional CAD drafting, and into a system that would make life easier. The choice fell upon StruSoft´s system IMPACT.
– It is important for us that drawings are generated automatically, with bill of materials and being able to also export data to other systems – IMPACT does this and much more – Henrik Jørgensen from TCT states.
– StruSoft even helped us get going from the beginning, and the continuous contact with their support department has been a great help in the process.
Getting started with the new system just took two steps for TCT. The first was Building a company standard to use. Information about Element types, cast in items, reinforcement etc. Was sent to StruSoft, which then in turn got back to TCT with a basic company standard to get started straight away. Secondly, TCT booked a startup training, and has had several trainings afterwards, to keep all users able to use the software.
– Of course we have had a few bumps on the road getting to where we are now, but StruSoft are always ready to advise and help us with anything we have needed. – Henrik Jørgensen
By implementing the new IMPACT Design software, TCT has gotten many benefits, amongst others:
3D modeling of all projects – Visualizing the elements in a way that no 2D CAD software can offer.
Automatic generation of shop drawings, with the center of gravity, placing of cast-in items like lifters, wire loops as well as reinforcement – Saving time, and reducing errors in design.
Automatic sharable BOM for entire projects – Reducing the time and effort spent.
– By Automating and digitizing as much as possible, we really minimize the chance of costly mistakes and time demanding corrections – Henrik jørgensen
Production Planning systems:
After optimizing the design workflow, TCT had a lot of automatic data that could be used in a multitude of ways. Having optimized the drafting system in itself, the time had come to also look at visualizing their production planning.
Systems they wanted to improve on were amongst others, Cast Planning, and Transport load planning.;
– We already had an older planning system in place, but the choice when updating fell quite naturally on IMPACT Production. There we have a seamless interface between design and production – thus solving all problems with redundant data and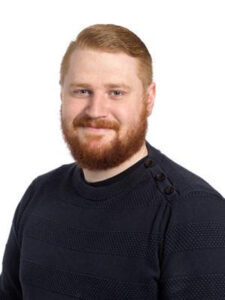 difficult transfers – Of course, we also have other systems in place, but here we make sure to transfer the data, and use whatever is available – Henrik Jørgensen.
Outsourcing work:
Due to a great number of projects and work. TCT outsource a large part of their drafting work to a consultant who also uses the IMPACT system. When delivering work to TCT, they simply share the project information, and TCT plans the project, just as if they had created the project and drawings themselves in house. This makes coordinating projects easier than it has ever been before.
Today and in the Future:
Today in 2020, TCT is using the IMPACT system from StruSoft for detailing all element types, cast and transport planning of the elements, as well as element tracking using a mobile app developed by StruSoft.
By bringing in the right software tools for the job, TCT has automated and digitalized larger parts of their work. This makes coordination easier, saves time and money with fewer mistakes, and adds to the company's efficiency and competitiveness as a whole.
Now, however, is not the time to sit back and relax, as keeping up to date with relevant solutions is an ongoing process.
– TCT is always looking for ways to expand the use of software, where it makes sense, to streamline and improve our workflow even more. – Henrik Jørgensen