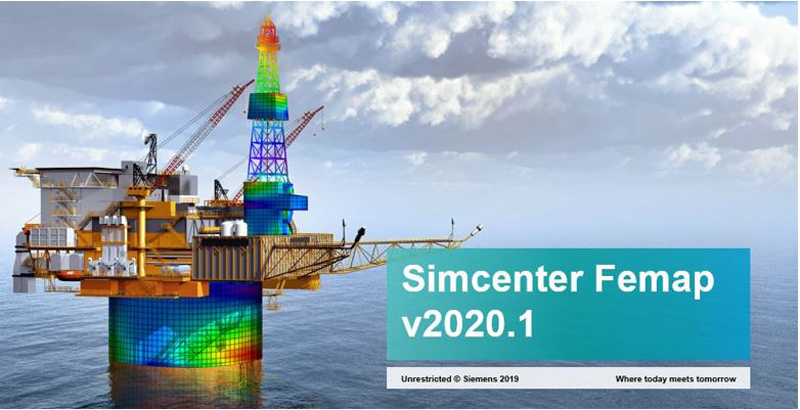 Simcenter Femap software is a standalone finite element modeling pre- and postprocessor for engineering simulation and analysis. The software is CAD-independent and can import geometry from all major CAD platforms and supports most CAD data formats.
Simcenter Femap also works in combination with a wide variety of finite element analysis solvers, including the industry leading Simcenter Nastran software.
The latest release provides a variety of improvements that will improve your productivity across the simulation workflow.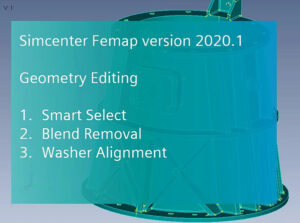 Model creation enhancements consist of more robust editing of geometric features, the ability to align geometric patterns useful for mapped meshing, and improved defeaturing capabilities for fillets and blends. Simcenter Femap
For meshing, existing workflows have been enhanced to allow greater flexibility and more options when creating line elements from the edges of other elements or sweeping elements along an existing mesh.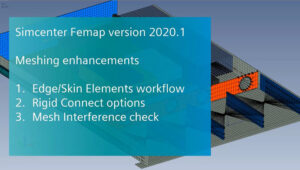 There are also several Nastran, including support for monitor points and direct matrix inputs (DMIGs), as well as Ansys, Abaqus and LS-DYNA.
More information available on http://www.femcomp.se/simcenter-femap-20201-released.html
Simcenter Femap is now being released on a biannual schedule in the spring and the fall, which began with version 2019.1 and continues with version 2020.1. The software is now referred to as Simcenter Femap to reflect that it is a part of the Simcenter portfolio of Siemens CAE products.
For the same reason, NX Nastran software is now Simcenter Nastran.