Closer to the action: Kramer AV's advanced hardware and remote management software, transform TV viewing and entertainment inside the heritage-listed Norman's Hotel bar in Brisbane delivers a highly immersive visual and audio experience inside its bustling bar areas.
Kramer, the leading audio-visual experience company, is delighted to announce its range of advanced range of network-based hardware and remote management software solutions have been selected to bring transformational TV viewing and audio experiences to bar areas in the historic Norman Hotel in Woolloongabba, Brisbane.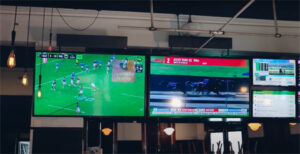 With a history dating as far back as 1889 – and located just a few minutes' walk from the world-famous 'Gabba Stadium' – the two-story Norman Hotel is one of Woolloongabba's oldest and most recognised landmarks.
Added to the Queensland Heritage List in 2005, Norman Hotel – Brisbane's self-proclaimed 'best steakhouse' and 'worst vegetarian restaurant' – is a go-to destination for locals and tourists alike, looking to enjoy a vibrant atmosphere, and the extensive choice of live TV sporting events and other entertainment screened in the bar areas.
Goals
Boasting 12 large-screen TVs, each strategically placed to provide uninterrupted views, their existing TV system had become outdated and unreliable, no longer working in certain areas and frequently breaking down. Capable of only showing content in 720p standard definition (SD), the experience for punters had fallen below expectations, while creating unnecessary daily challenges (and frustrations) among staff, who were repeatedly being diverted away from their primary job roles.
Upgrading the experience
As part of a major system upgrade, the Norman Hotel's management team sought a new, highly flexible video and audio solution that would provide site-wide reliability, seamless and effortless control, and 4K UHD picture performance, all while retaining its existing fleet of TVs.
To bring these ambitions to life, the hotel teamed up with experienced local integration specialists, SDC Solutions and Smart Home Programming and Automation. Based on their vast combined knowledge and experience – and with a 100pc success record for installations in bars, restaurants and clubs across Australia – Kramer and its range of multi-award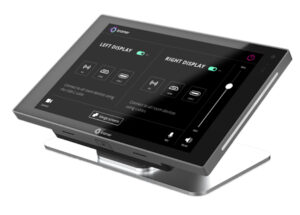 winning and futureproof solutions was the standout choice for the project.
Previously, the audio-visual system inside the Norman Hotel was controlled via an app on a single iPad, which was regularly moved around as different staff members used it to change channels, adjust audio and rectify any problems that occurred. This presented significant challenges if they or the iPad happened to be elsewhere in the venue.
Completed on time and on budget, the system upgrade has proven a major hit with staff and punters alike, with the venue now well-equipped – for today and in the future – to provide a perfect destination for local and global sporting events, including the 2030 Brisbane Olympics, of which 'the Gabba' will be the home stadium.