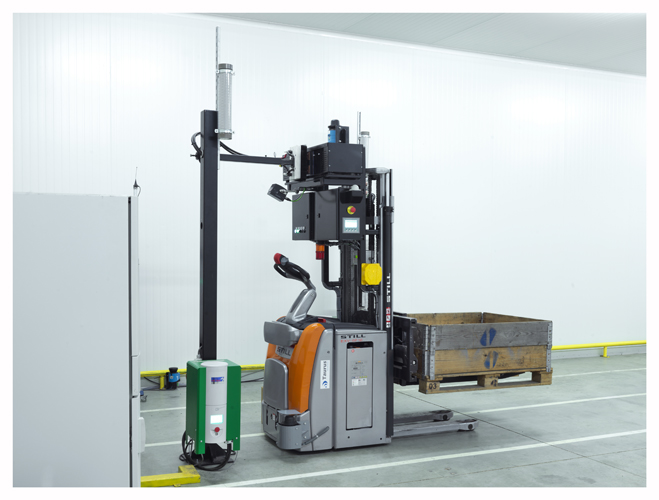 Driverless forklift trucks fitted with powerful Siemens computer technology
Heusden-Zolder, Belgium. The familyrun business Movanis develops and sells Automated Guided Vehicles, or more precisely, driverless forklift trucks. For optimum capture of their surroundings, these vehicles are fitted with cameras and scanners. In order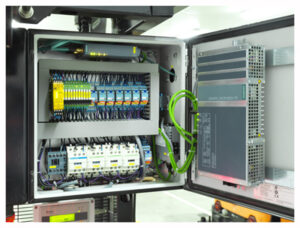 to process the data and signals extremely efficiently and quickly, the vehicles are equipped with Siemens Industrial PC (IPC) control and communication technology. These vehicles, which represent state-of-the-art technology, allow Movanis' customers to make optimum use of the benefits of an automated production and logistics environment. In addition to this, the vehicles compensate for staff shortages if, for example, there are not enough forklift truck drivers available.
– We buy standard vehicles from forklift truck manufacturers and from our own production facility and fit them with a great deal of high-end equipment, explains Bart Clymans, General Manager at Movanis. For example, laser scanners and sensors are installed on the forklift trucks as well as 3D cameras which measure the depth of a room. All this equipment captures the surroundings extremely accurately. GPS devices are installed on equipment which is used outside for positioning purposes. An extremely powerful computer is required to ensure all the captured data is processed quickly and reliably. After extensive testing, Movanis decided on Siemens IPCs with dual-core processors.
Two processors for optimum performance
One processor is responsible for motion control and the other monitors safety. This distribution not only means that data is processed very quickly but it is also necessary for the CE marking ("Communauté Européenne", French for "European Community"). Finally, both processors monitor each other to ensure that the integrated safety system and emergency stop function reliably. The IPCs 427E are operated from Simatic Touch Panels.
Automation ensures reliable production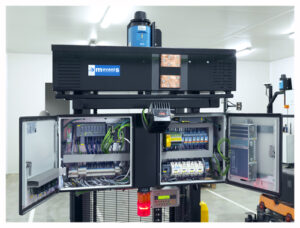 The driverless forklift trucks do not travel in complete isolation from their surroundings but are in permanent communication with each other, the control center and the production facilities.
– Wireless communication is via Siemens Scalance modules, explains Bart Clymans, General Manager Movanis. This allows the operators to locate the AGVs at any time, to receive notifications in the event of a malfunction, or to send instructions to the devices.
– Other machines can also send messages to the forklift trucks, for example, when a package is ready for collection from production. Customers using Movanis AGVs benefit from an automated production and logistics environment but they are also able to compensate for staff shortages among forklift truck drivers and therefore to keep production running smoothly.