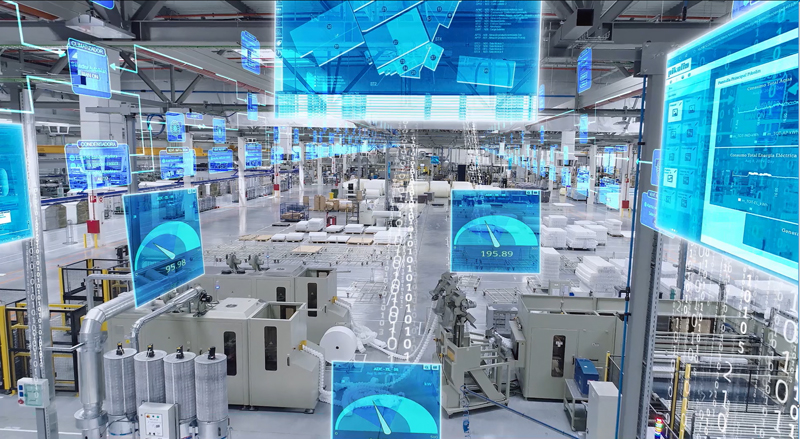 Siemens solution as part of the integrated plant management system
Saragossa, Spain. Pikolin S.L. is a leading mattress manufacturer in France and Spain when it comes to sleeping comfort. To achieve transparent energy consumption, Pikolin relies on a flexible and future-proof energy management solution from Siemens. Consumers and meters are integrated into a higher-level system and standardized energy reports are created.
With Siemens technology in the form of Simatic Energy Manager Pro, Simatic ET 200SP AI Energy Meter, Simatic WinCC and the Simatic Energy Suite, Pikolin is saving 14 percent on electricity per square meter in the company and around 40 percent on natural gas per cubic meter in the production area.
With Simatic Energy Manager Pro, Pikolin achieves a high level of transparency in terms of energy consumption.
The energy management system is based on the ISO 50001 standards (standard for creation of systematic energy management) and helps the company to reduce energy consumption considerably. Using Energy Manager and the Simatic ET 200SP AI Energy Meter, meters and consumers can be integrated into the standardized energy management system and new devices implemented with just a few clicks. The Simatic WinCC Scada (Supervisory Control and Data System) solution and the Simatic Energy Suite provide a future-proof solution for the optimization of production and maintenance.
Pikolin benefits from huge savings in the consumption of electricity (14 percent) and natural gas (40 percent), which increases the efficiency of the entire production process