Digital Thread for Defense supports Department of Defense's adaptive acquisition framework for agile development
Enables rapid protyping and fielding through an open digital twin and digital thread to support model based requirements
Through it's Xcelerator portfolio, Siemens Digital Industries Software is delivering Digital Thread for Defense to enable next generation design, manufacturing and sustainment innovation across the entire aerospace and defense industry, including the Department of Defense (DoD), original equipment manufacturers (OEMs), the supply base and aerospace and defense start-up companies. Digital Thread for Defense leverages the industry's most comprehensive and open digital portfolio to speed the development and delivery of innovative capabilities across the DoD and its entire supply chain.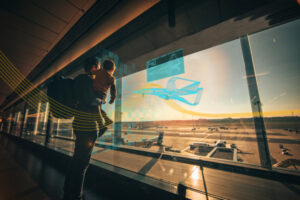 Digital Thread for Defense is already in use by the U.S. Air Force (USAF) to support current and future programs, having awarded Siemens Government Technologies a $24.6M contract for Teamcenter software, a foundation of the Xcelerator portfolio and Digital Thread for Defense. The Air Force Product Lifecycle Management Capability Support Office will rely on Teamcenter for its open architecture, interoperability and use by aerospace and defense industry partners across a multitude of Air Force programs.
– Defense agencies face increasing challenges from high investment costs to strict contract regulations, which emphasize the need for an open, integrated digital environment to connect data supporting complex DoD programs to the industry, said Dale Tutt, Vice President of Aerospace and Defense Strategy at Siemens Digital Industries Software. – In selecting Siemens' Xcelerator portfolio, the Air Force can take advantage of these integrations for use across the span of both legacy and new platforms.
Digital Thread for Defense is well-aligned with the DoD's Digital Engineering strategy:
Siemens' comprehensive digital twin supports the digital thread from model-based systems engineering through sustainment. This foundational platform can provide a seamless lifecycle for programs across the DoD and its industry partners.
The end-to-end model definition, simulation-driven lifecycle and adaptable processes deliver a completely navigable set of program information by ensuring the mission, requirements and architectures are always visible and traceable throughout the downstream lifecycle. This helps enable the speed and flexibility required to continuously adapt to the changing priorities and conditions of the DoD.
Siemens' open ecosystem and architecture is designed to allow both new and existing programs to transition to the most advanced digital transformation capabilities available. This structure helps create a common foundation across programs, DoD service branches and industry partners to help advance capabilities across programs very quickly while enabling an open architecture.