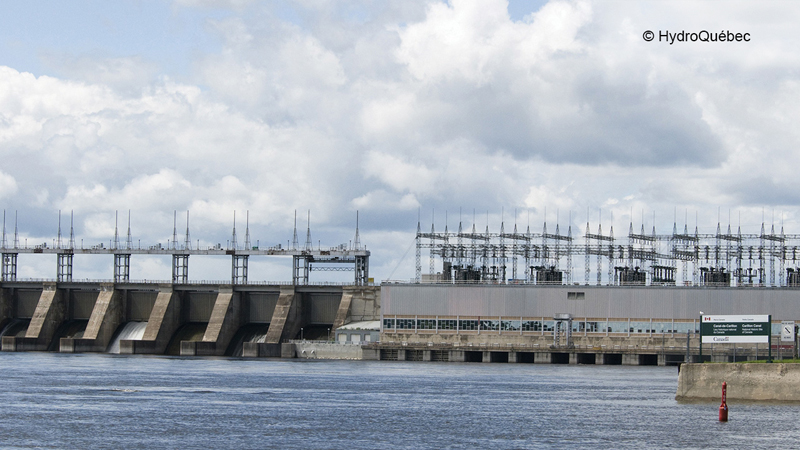 Canadian power company relies on modern maintenance management with Siemens solution
Montreal/Quebec, Canada. Hydro- Québec is the largest power utility in Canada and generates nearly all of its electricity using water. In order to improve the performance of turbines and generators and to make maintenance as simple as possible, Hydro-Québec uses the latest technology from the Siemens PLM Software solution portfolio. With this solution, onsite tests and measurements can be performed at the generators, which provide important information about the status of the systems. Based on this data, Hydro-Québec was able to increase generator performance by 20 percent, while also extending the maintenance interval to five years.
Hydro-Québec operates some 60 hydroelectric generating stations. To ensure the optimal operation of these stations, the company works together with the Québec Electricity Research Institute (IREQ). IREQ experts focus on the challenges associated with the generation and distribution of energy, such as the maintenance of the turbines.
The turbines are in permanent use, which means that service intervals must be planned precisely. The same applies for any necessary tests, particularly if the tests cannot be performed during operation. Hydro-Québec uses solutions from the Simcenter portfolio from Siemens PLM Software.
Straightforward onsite testing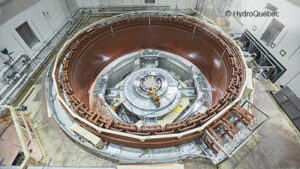 Using Simcenter Scadas Mobile mobile test hardware and Simcenter Scadas XS, the data acquisition system for noise and vibration problems, IREQ technicians perform measurements on the turbines to determine, for example, whether vibrations remain within permitted tolerances. Using Simcenter solutions, a first assessment can be made onsite, before the data is analyzed further in the lab.
– Simcenter Scadas Mobile and Simcenter Scadas XS provide maximum flexibility, says François Lafleur, a researcher at IREQ. They can easily be brought to the most remote test sites to perform measurements in operating conditions. A connection to the laboratory's server is not required.
Efficient maintenance and full customer satisfaction
Another advantage of the Simcenter solutions is the seamless integration of software and hardware.
– With the Simcenter Testlab software, I can prepare my test in the lab, for example, creating a basic geometry of the turbines with the diameters and the shapes, or prepare calculations on the complete synchronous and asynchronous frequency range. When onsite, I focus on measurements using Simcenter Scadas Mobile as a throughput recorder. explains Lafleur.
With Simcenter Testlab software, Lafleur has access to a wealth of analysis tools to gain deeper insights into the data sets. These evaluations provide the basis for extremely efficient maintenance planning, enabling Hydro-Québec to reduce costs and above all to reliably supply customers with clean energy. A customer satisfaction rate of 91 percent speaks for itself.
All pictures © HydroQuébec