290+ advanced, Chromecast built-in, Philips MediaSuite TVs installed inside all private bedrooms and communal areas at brand-new premium apartment block serving students at University of Nottingham and Nottingham Trent University.
PPDS is excited to announce its range of Philips MediaSuite pro TVs are now bringing advanced 4K entertainment, communication and content sharing services for collaborative learning, to all 288 private bedrooms and communal areas in new student housing complex in Nottingham.
Recently opened, the installation at the purpose-built Talbot Street complex – serving students at University of Nottingham and Nottingham Trent University, was completed by Birmingham-based integration specialist, Hotel TV Company, who teamed up with PPDS for this extensive, securely networked project.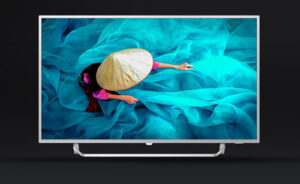 Ranging from 32" to 72" model variants, the Google-certified Philips MediaSuite range – traditionally found in some of the world's most premium hotels – was installed inside all private bedrooms, as well as featuring in other communal areas including four meeting rooms, main reception area and student cinema room (72" model).
Best in class
Philips MediaSuite was selected as part of a strategy to provide students attending the universities with more comfortable and productive environments, with the TVs being utilised to create highly functional spaces in which to both study and to socialise.
Features on the Philips MediaSuite, which support multiple languages for international students, include instant one-touch access to hundreds of TV and radio stations and thousands of popular apps via the Google Play Store, such as YouTube, Spotify and local news channels.
Running on Google's Android TV, MediaSuite was the world's first pro TV range to feature Chromecast built-in, a feature that allows students to cast their own content from their own personal device (smartphone, tablet or laptop) directly to their display in up to 4K. This can include content from their favourite streaming sites, such as Amazon Prime, Netflix and Disney+, as well as their own videos, pictures, presentations and more.
TVs are also equipped to provide useful, up-to-the-minute information about the accommodation facilities, health and safety, room amenities, events and news, as well as more personalised information and communications.
Kendra Ingram, UK Business Manager for Professional TVs at PPDS commented: – In a short space of time, Philips MediaSuite has quickly become the go-to pro TV solution of choice for not only many of the world's leading hotels, but increasingly in hospitals and healthcare establishments, and now student environments.
Enhanced ROI, reduced e-waste
Running on a secure network, and using PPDS' exclusive CMND platform, MediaSuite TVs can be controlled, managed and even customised (such as a student names, university colours, logo, etc) entirely remotely, on an individual or collective basis from a separate location.
Part of PPDS' ongoing commitment to creating sustainable solutions across the industries, thanks to their built in Android SoC, MediaSuite TVs are also primed to receive regular software updates, bringing all the latest features and functionalities to both new and existing models, extending product longevity, maximising RoI, and reducing unnecessary e-waste.
Kendra continued: – The way we all consume content is changing and, with MediaSuite, whether it's traditional linear TV, a catch-up or streaming service, or wanting to share, check or showcase work and presentations on a larger screen, we aim to meet those needs and to make that process as simple as possible.
– We're excited that students studying in Nottingham are now enjoying the benefits of MediaSuite, assisting in making their experience away from home a productive and enjoyable one.