The Mastercam Manufacturing Lab is an essential testing ground for immediate and hands-on feedback. We run toolpaths and prove out new techniques in similar conditions to what you face every day. We regularly cycle through new equipment so we can replicate a variety of shop conditions and capabilities. From multiaxis milling machines and mill-turns to routers, lathes, and Swiss machines, we test a breadth of machines from a variety of manufacturers—from the latest, top-of-the-line machine tools to common workhorse machines.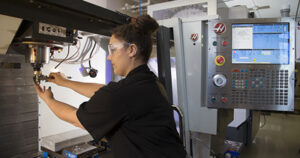 We work with other industry leaders to test their new technology, too. Our goal is to make sure that Mastercam delivers the best in programming and powerful support for every element of your shop. With this in mind, our brilliant team of application engineers (AEs) tests Mastercam to make sure it can reduce cycle time, extend tool life, and minimize wear and tear on machine tools in practical use.
Our applications engineers extend their expertise each day as they work to make sure we are delivering the best CAD/CAM software on the market. They also create educational video content to help Mastercam users stay up to date with the latest capabilities and functionality. Our AEs dedicate themselves to helping Mastercam users optimize machining processes to create better quality parts faster and more efficiently.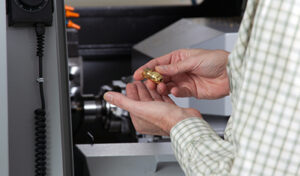 We may break a few tools as we test the limits of innovation, but it is part of our commitment to the future of manufacturing. Our relentless testing and pushing of limits keeps Mastercam users on the cutting edge of machining capabilities.
För mer info kontakta AME, 031-411 700, www.ameab.se
Av Michelle Nemeth